Acceed confirms DDS partnership with Adlink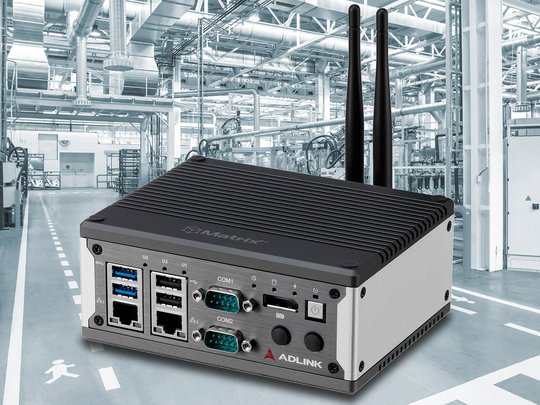 The German distributor Acceed and the globally operating manufacturer Adlink are connected with a partnership which has already existed for several decades. The focus is on specialised hardware for industrial Ethernet applications with high-quality components and systems for the IIoT, Industry 4.0 and edge computing solutions. This partnership has now been extended to incorporate the DDS (Data Distribution Service) area and, in conjunction with this, the Adlink Vortex Intelligent Data Sharing Platform service. Vortex is an intelligent data exchange platform for IoT-specific real time data exchange between devices, machines and people, created for IoT systems which have to reliably and safely provide large data quantities with high end-to-end service quality. Acceed supports customers in developing IoT applications with consultancy services, software development as well as the selection and assembly of the hardware.
With the DDS (Data Distribution Service), the Vortex intelligent data sharing platform for the Internet of Things (IoT) implements the only data-centred middleware standard existing, enabling the provision of the right information at the right place at all times. Vortex offers an efficient solution for data exchange from device to device, device to cloud and cloud to cloud Internet in real time and is typically used in IoT environments such as smart cities, smart energy, healthcare, transport, industrial automation as well as research and development. Due to the combination of deterministic provision of data, system-wide data release and data analysis support, Vortex DDS primarily helps system integrators, OEMs, device platform providers and suppliers of cloud services (SaaS, PaaS and DaaS) when providing automation solutions.
Vortex DDS was developed using modular architecture, simplifying the connection, updating or replacement of applications without disturbing further connectivity points in the network. Automatic establishment of the connection between validated data issuers and subscribers (Discovery) enables the reuse of the same applications in different scenarios without changing a single code line. Compared with similar technologies, the integration costs can thus be reduced by up to 50%. As QoS-capable software, Vortex enables full control of data distribution including end-to-end authentication, encoding and access control functions.
Vortex DDS is based on the matured, proven and open DDS standard from the Object Management Group (OMG) and is also the first and only DDS technology which has received the FACE certificate of conformity from the open group both programmed in C++ and in JAVA, contributing to the reduction of time, costs and risks of system integration.
In the hardware category, the ultracompact embedded Matrix Series MXE-210 platforms sold by Acceed comprise the ideal interface for safe, fast data transfer.
Its robust chassis design allows use in harsh environments and includes vibration resistance up to 5 Grms, impact resistance up to 100 G, and the extreme operating temperature range from -40 up to +85 °C. Based on the Intel Atom® processor x5-E3930/x7-E3950 and equipped with two GbE-LAN ports, two COM ports, two USB 2.0 and two USB 3.0 host ports as well as two mPCIe slots and an USIM socket, enabling WLAN, BT, 3G, LoRa (SX1276) and 4G LTE communication, the MXE-210 series makes seamless connection possible, thus guaranteeing interoperability between the systems. Moreover, all models in the series offer certified EMI/EMS stability for extreme operating conditions in accordance with EN 61000-6-4/2. Due to their conformity with EN 50155, the controllers are approved for use in all types of rail vehicles.